Here is the store formerly known as the almighty Musicland, then Music City (somewhere around '81?), and finally Maurices (pictured here), which opened in November, 1987. The space next to Musicland still has Carlson Wagon Lit Travel painted on the glass, although in the 70's it was a store called Mary and Me. When these photos were taken the space was being used as storage for Herberger's.


Mike Evangelist sent in this great photo of Apache's Musicland, circa the late 60's: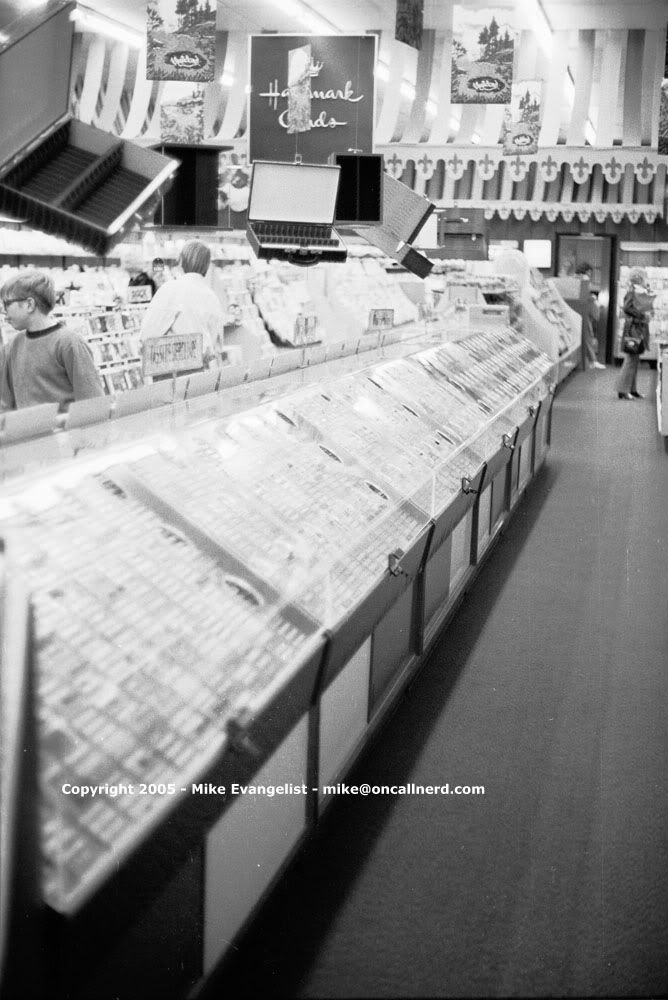 A great deal of my formative years (and most of my paper route money) were spent in this store. Musicland holds very dear memories for me. Some of you will remember the "wall of 8-tracks". The tapes were only accessible through small holes in plexiglass, and you had to drop the tape onto a conveyer belt, which transported it to a small wooden box, which was then opened by the store clerk. Ah the 1970's. Musicland had all the necessary stuff: lps, 45s (current & oldies), tapes, posters, phonograph needles. Shown below are a *vintage* Apache Musicland 45 bag and receipt, dated November 23, 1979.
Here is an original price tag I recently found. These were attached to all of the merchandise in the store. The clerks tore the center section out, which is how they kept track of inventory.
Here I am outside of my beloved store in July 2003:
Click on the KDWB turtle to view top 40 lists from the late 70's!